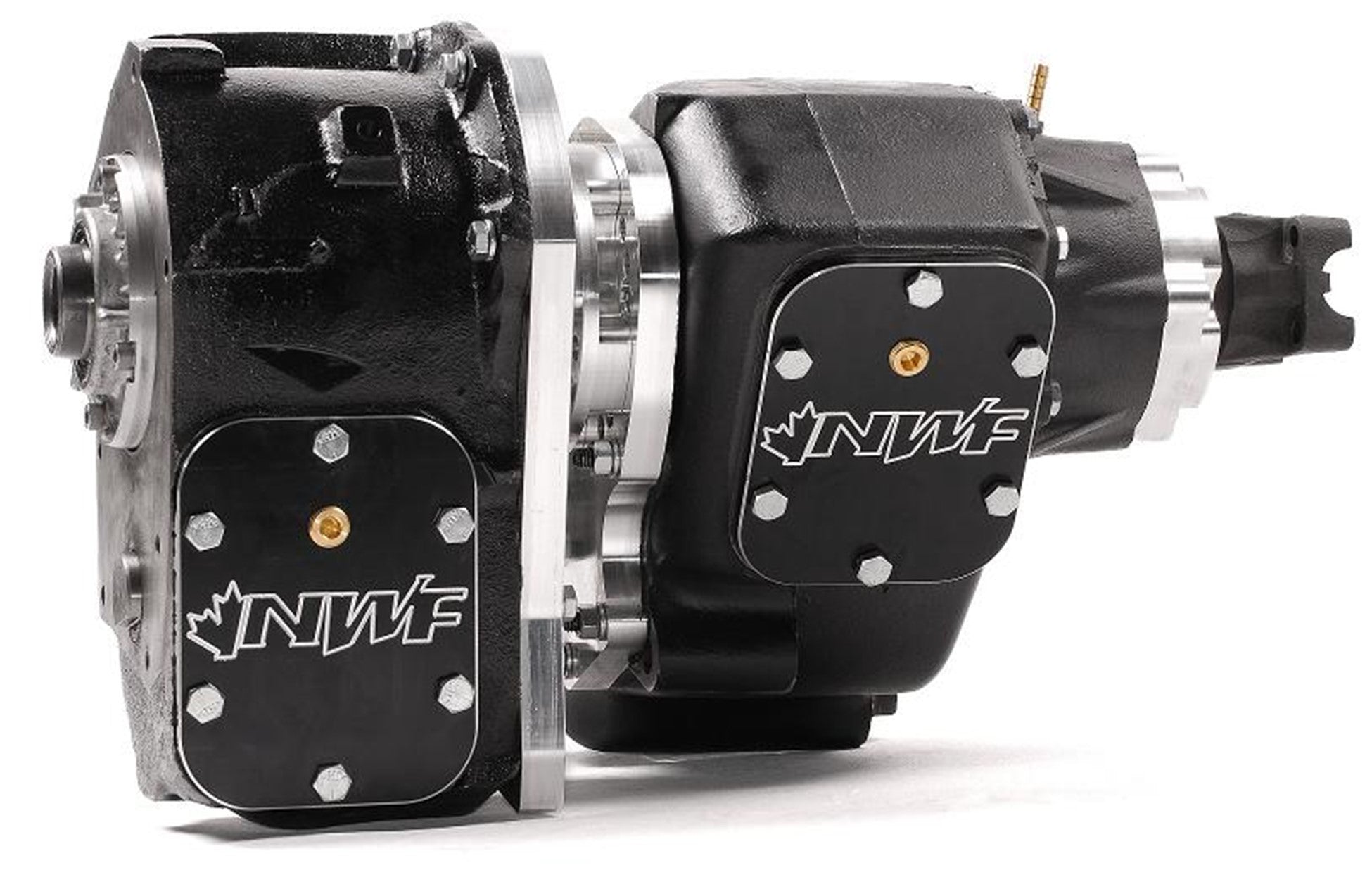 Dual Transfer Case Products
Dual Transfer Cases?

      As our vehicles become more and more capable rigs, and after developing areas such as suspension, lockers and tires, we find our vehicles lacking in one area: Control and Gearing.
The lower your gears are, the more control you will have over your vehicle. With proper low gearing you will be able to "crawl" your vehicle over obstacles that you previously viewed as impossible!

      This is where our a Dual Transfer Case kit comes into play. For example, our NP203/NP205 adapter kit allows you to mate the reduction box portion of a NP203 transfer case to the stout NP205. The addition of the NP203 range box gives the option to run either transfer case independently in high or low (1:1, 2:1) or to run both in low (2:1 x 2:1) and DOUBLE your reduction for an astounding 4:1 low! Our kit mates factory NP203 and NP205 transfer cases, giving a wide array of vehicle application compatibility, not to mention the all-gear combination is capable of handling big block power!