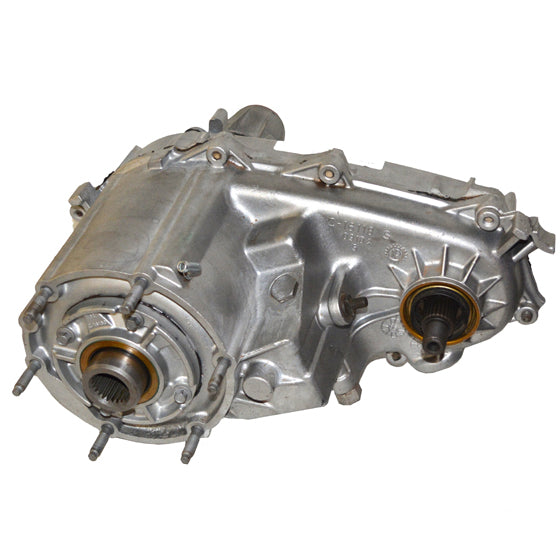 New Process which is now known as New Venture Gear built the NP231D and NP231J the mid-80's for use in Dodge and Jeep application. In the early 90's the NP231C was created for Chevy and GMC SUVs and Pickups.
The NP231 is a medium duty part-time transfer case. The NP231 features shift on-the-fly 4hi, a good lo range, and massive aftermarket support. Cast in aluminum, the case should have a tag on the back saying New Process Gear (or New Venture Gear), Model 231. New versions of the NP231 are referred to as NVG231 or NV231 which stands for New Venture Gear. The tag on the back of the transfer case will reflect the name change. Only the name is different. A NV231 HD model is used in some ZJs. Presumably this is a "heavy duty" version for Jeeps with the big V8s, which features a wider chain and corresponding sprockets etc.
There are versions of this chain driven transfer case that take 21 and 23 spline input shafts. The 23 spline version is used behind the AX-15 and NV3550. The 21 spline is used behind the AX-5 and the BA-10/5. The output for the front driveshaft is on the drivers side. Low range is 2.72 and high is 1.00.