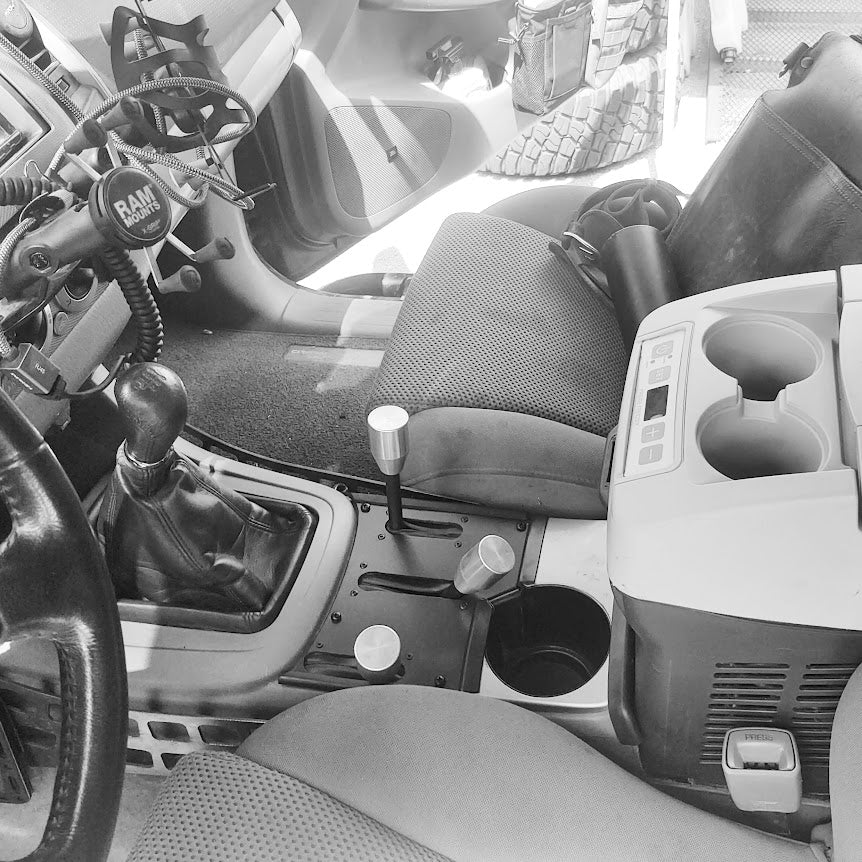 Shifter kits for Toyota Underdrives and Doublers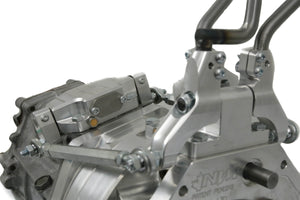 clockable
Spherical rod ends and low profile shifting linkage allows for 16° of clockability.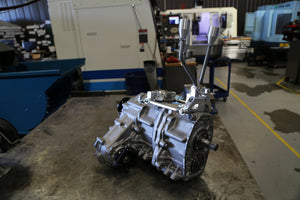 dual gear drive option
The Trident Triple Shifter Kit has options to also work on RF1A gear drive doubler kits.
determine your pattern
Measure your shifter bolt pattern and determine what front shift housing you need to fit your vehicle. This is needed to select your Trident shift kit (measurements in mm).
gear drive configuration
There are three different types of shifter positions with gear drive transfer case setups; Top Shift, Forward Shift, and Forward Shift +1". See the diagram to find which one fits your vehicle.
shift stick pattern options
offset
The Offset pattern is designed specifically for the 3rd gen 4Runner and 1st gen Tacoma, where the sticks pass directly through the original transfer case stick slot.
centered
The Centered pattern is designed for the RF1A gear drive doublers, where the vehicle platform is commonly 80's Toyota where the sticks have room to come straight through the center of the tunnel.
universal
The Universal kit provides you with three 14" long threaded 304 stainless steel sticks. These are ready for you to produce your own custom bend pattern and place the shift sticks precisely where you want them.
offset pattern
Offset sticks in an automatic 3rd gen 4Runner. Do you have a manual transmission? Just rotate the sticks 180 degrees and they clear.
universal kit
Here's a custom bend pattern elegantly produced by Stellar Built in a 2019 4Runner. Check out their amazing builds!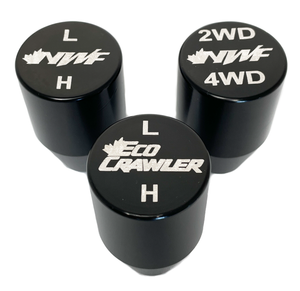 SHOP ALL trident products